TALON 22' Boat Specs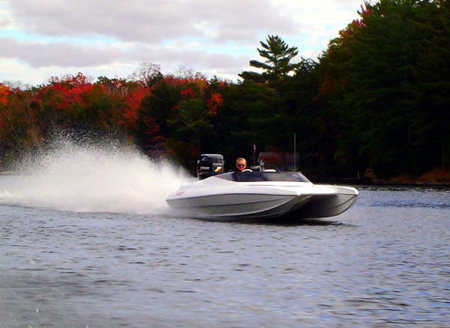 100 mph Gps Speedometer with recall

Teleflex Steering

Kiekhaefer Controls

Livorsi Monster Gauges with red bezels

Hydraulic Jack Plate

Built in Gas Tank with Pop up Filler Cap

Blue Printed Hull

Tonneau Cover, Black

Eagle Custom Trailer, Tandom Axle with Surge Brakes, Chrome Wheels, Red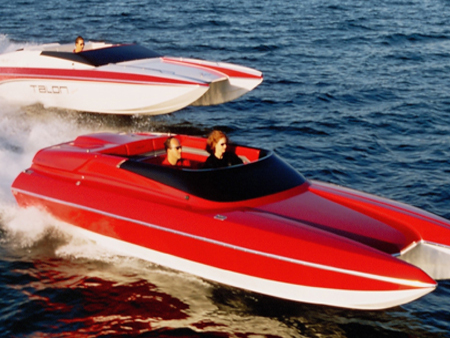 Talon22 I/O & O/B Specifications

I/O

O/B

Length:
22'6"
Length:
22'0"


Beam:
8'
Beam:
8'


Weight:
2600 lbs.
Weight w/o engines:
1275 lbs


Maximum Recommended H.P.:
600 H.P.
Maximum Recommended H.P.:
300 H.P. Single
500 H.P. Twin
Deck of Fiberglass Body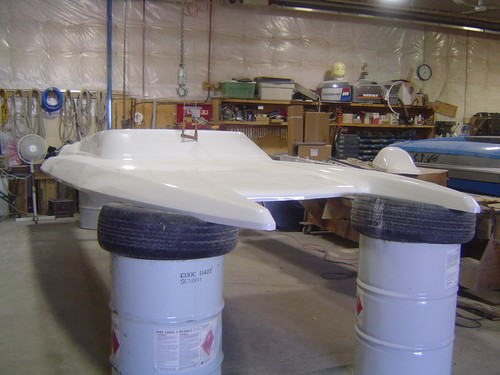 Each Boat is Handbuilt one at a time.
Hull of Fiberglass Body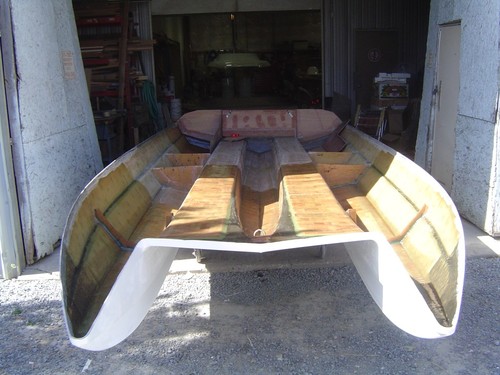 Sturdy Renforced and Blueprinted Hull Ready to take on the Biggest of Waters and still capable of 100+ mph down the river.
Tandem Axel Custom Eagle Trailer w/ Brakes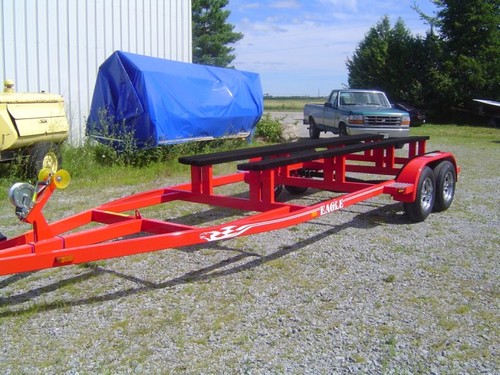 Eagle Series Trailer offers you the very best in performance and appearance. Available in single, tandem, and tri-axle models, Eagle Series trailers have been built for craft measuring 15 to over 50 foot in length with weights up to 15 tons. Glide-on, glide off design makes loading and launching easier than ever before. With clear-coated chrome wheels, steel fender/step assemblies, aluminum diamond plate fender steps, a custom graphics package, and color-matched marine grade carpet on the bunks and pads, this trailer makes an impressive aesthetic statement. Options available include a spare tire mount, aluminum mag wheels, sleek fiberglass fenders and many more.
For craft weighting over 15,000 lbs., we offer the Heavy Duty Tri-Axle and the "Dualie" package. Many models also available in a 'Fifth-Wheel' or 'Gooseneck' design.
Standard Features
| | |
| --- | --- |
| | Precision Contoured Bunk Support System. |
| | Welded Tubular A-Frame & Tubular Bunk Uprights. |
| | Nearly Unlimited Color Choice. |
| | Dupont Urethane Coating System With Urethane Flex Primer. |
| | Custom Steel Fenders. |
| | Extended 12" Front & Rear Steps |
| | Diamond Plated Aluminum Fender Steps. |
| | Rally Checkerboard Graphics. |
| | Custom V-Camber Sprung Axle Powder Coated. |
| | Oil Bath Hub System. |
| | Radial Trailer Service Tires. |
| | Chrome Directional Rims. |
| | Chrome Plated Center Caps. |
| | McGaurd Lug Nuts (Guaranteed Not to Rust for Life!). |
| | Soft Marine Grade Carpeting on Bunks and Fender Pads. |
| | Two-Way Ratcheting and Free Spooling Winch with Strap. |
| | Plastic Coated Pre-Coiled Safety Cables. |
| | Disc Braking System. (On Braking Models). |
| | Bolt-on Hydraulic "Surge" Brake Actuator (On Equipped Models). |
| | Posi-Lock Coupler (Non-Braking Models). |
| | Dual-Bunk Support on Single Axle Trailers. |
| | Quad-Bunk Support on Tandem Axle Trailers. |
| | Weld on Swing-Away Wheel Jack or Jack Stand.** |
| | 100% Submersible Lighting System. |
| | Corrosion Resistant Modular Wiring Harness. |
| | Touch-Up Paint With Every Trailer. |
| | One/Five Year Limited Warranty.*** |
| | Model Available From 15' to 42', 1600lbs to 15,000lbs + Capacity. |