About Speedmaster Marine LTD
History of Speedmaster Marine LTD
Speedmaster Marine Ltd. began in the early 70's with a vee-bottom boat racer who's peformance enhacement products and quality workmanship exploded into a rapidly growing business.
As this racer Ted Gryguc grew in stature in the national powerboat rankings he moved up to the Mod VP class. Ted had won numerous championships and in 1991 was declared the Mod VP World Champion.
In the mid 90's after exausting his intrest in Mod VP he mad the crutial decision of upgrading to the Formula One Class. Throughout these years he had fought hard battles with his fierce American Competitors he won several races in the American Circut and claimed 8 Canadian High Point Championships and 8 Canadian National Championships.
His business now is one of the most established, professional, peformance oriented powerboat operations in North America.
Our Employees
Ted & Gina Gryguc: Priesedent/Owner/CEO
Andre Sonnwald: Head Master Marine Mechanic
Andrew Gryguc: Technical Director
Jeffrey Gryguc: Buisness Director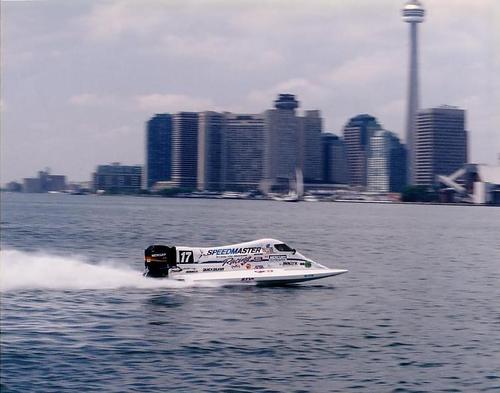 E-mail Us
jgryguc@hotmail.com